Kitchen Renovations Brisbane
Incredible Kitchen Renovations Brisbane with Turul
The kitchen is the heart of the home. Whenever there's a gathering, people congregate in the kitchen. The kitchen plays so many roles in your home; it's a place to prepare wholesome meals for your family, a place where the party starts, a spot where lazy breakfasts happen at leisure on weekends, and where wine is sipped as friends catch up.
When you think about what kind of vibe you want to create in your kitchen, what comes to mind? Do you envision rustic charm? Sleek minimalism? White surfaces and a chef's oven fit to entertain a dinner party of 20? A gourmet cook's kitchen is going to be very different from a weekend entertainer – and at Turul we are committed to making kitchen makeovers happen on whatever budget you have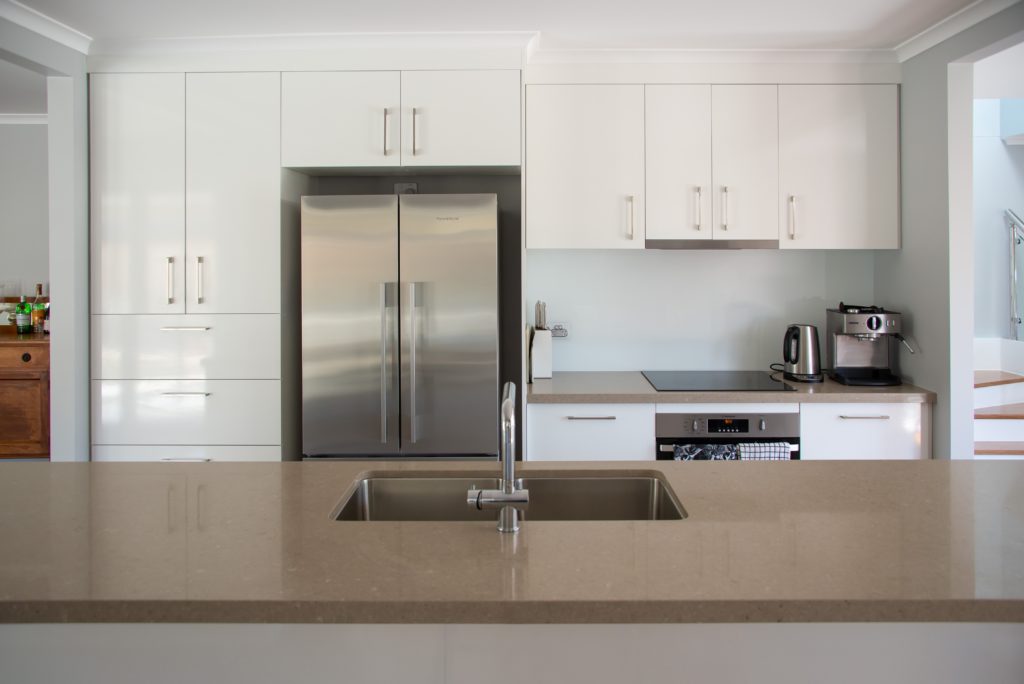 The Design Process for Kitchen Makeovers with Turul
We take the time to understand what kind of vibe you want to create in your kitchen renovation. We want to know what kind of feeling you want when you walk into your kitchen. Whether you want high-quality chef-style appliances and functionality, or if you're more interested in the kitchen being a welcoming place where people feel coziness and comfort.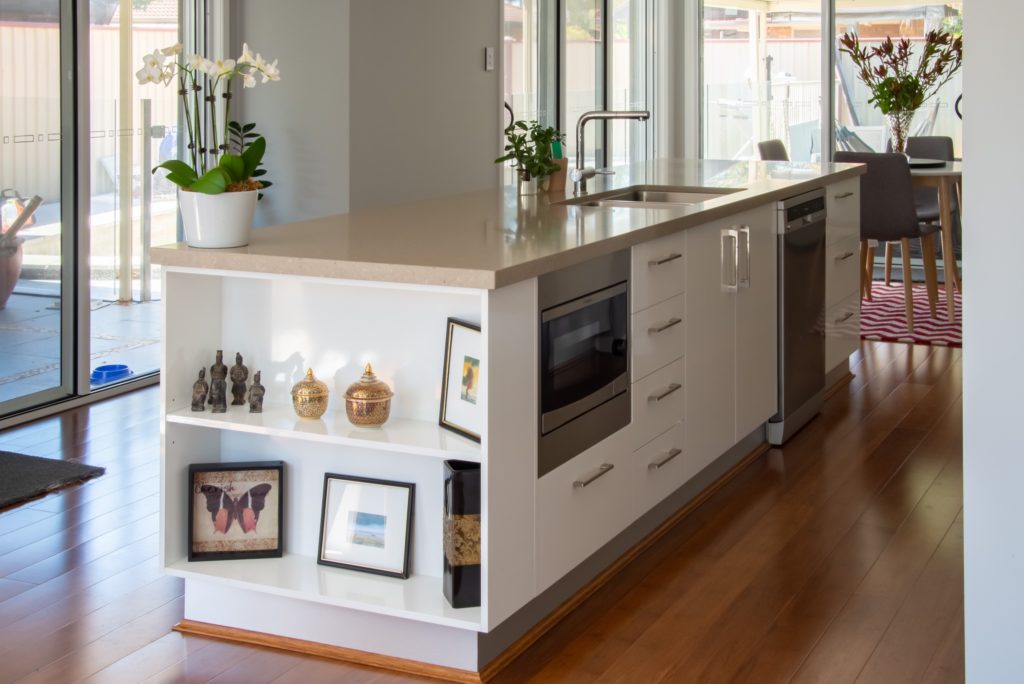 When planning a kitchen renovation with us, we will figure out everything from the ground up and take your growing family, or your plans for renovation, into consideration. We'll look at storage and find out how you use your kitchen, and then begin to design your dream kitchen with all of this information in mind.
High quality kitchens are our speciality, but that doesn't mean high cost. At Turul we can deliver a quality affordable kitchen just as easily as we can complete a high-end luxury build.
We believe in building spaces that your family will love and where you will be able to enjoy them for years to come. Or if you're renovating to sell, we'll build a kitchen that any family or owner would be proud to call their own.
We work with high quality fixtures, fitting, cabinets and work to deliver a stunning design where functionality and form work hand in hand.
We know you have a budget for kitchen renovations and will respect and adhere to this in every way.
If you have a dream to create a particular kitchen, we will do everything in our power to make this come true. Whether it's an island bench with a solid timber top, a marble finished splashback or a stunning gourmet kitchen that any chef would be proud to cook in – we'll involve you with the design process for your kitchen makeover.
Stunning Solutions For Budget Kitchen Renovations
We don't believe in overcapitalising when it comes to making a change in your home. If you have a kitchen that needs remodelling and you don't have a huge budget to spend, we can deliver a solution that will still delight you without breaking the bank. At Turul we have built a reputation for delivering solutions that are of a high standard of quality while still being affordable.
Project management for kitchen makeovers where we take care of everything from start to finish.
You can trust us when we give you a timeline, and you will be assured of completion when we say we will be done.
We keep you updated throughout the process as well, and will keep you in the loop with any changes or modifications.
We use quality cabinetry even for our affordable kitchen renovations, so you don't have to sacrifice quality just because you're on a budget.
Our builders are experienced and committed to your satisfaction and will consult with you at relevant steps to ensure that you are delighted with the end result.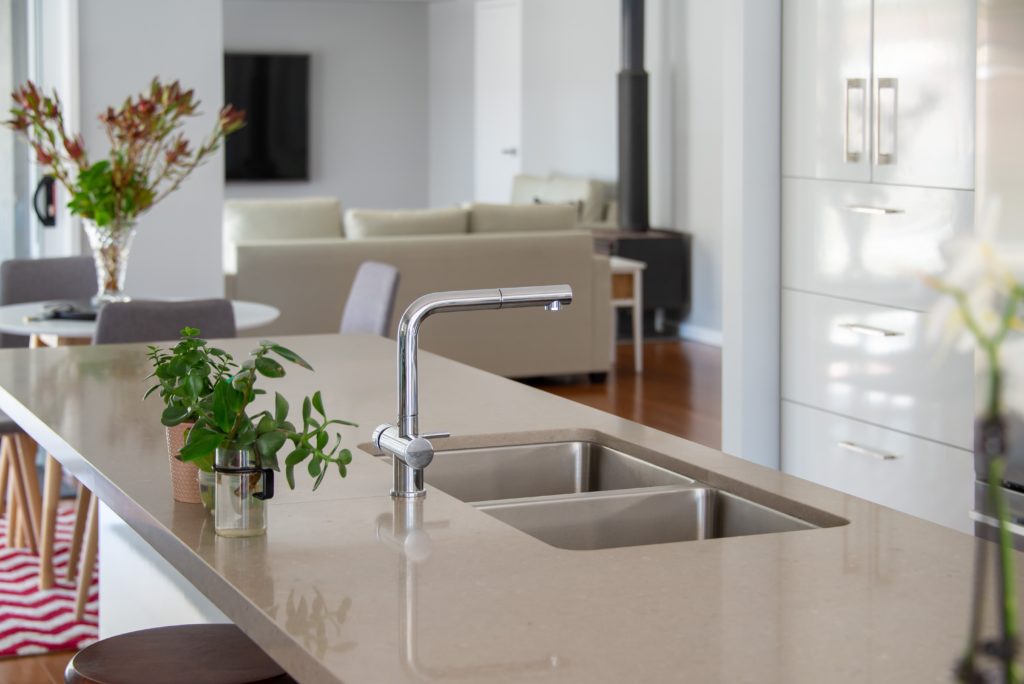 Contact Turul For Your New Kitchen Renovation Today
At Turul we are professional and committed builders who are here to make short work of your kitchen renovation. We don't drag renovations on, we work efficiently and ensure that your job is completed on time when you want it done. We can assist with kitchen and bathroom renovations Brisbane and are here to provide a free quote and consultation so that you know where you stand.
If you are working to a tight timeframe we understand – and we can deliver our services in a timely manner. No matter whether you are looking for a fabulous designer kitchen or a cute and affordable renovation, with Turul Building, you will always know exactly what to expect before you ever start.
Want to know more about our services and getting started with your kitchen renovation? Contact us today at Turul for a complimentary quote for your new kitchen renovation. You can call us on 0438 782 244 or get in touch with us online.