Laundry Renovations Brisbane
At Turul Laundry Renovations Brisbane, we have been working with Brisbane homeowners for many years, designing, building, and delivering homes that you love to live in. As part of our service, we are here to provide home renovations, and one of the areas of speciality that we offer is laundry renovations. We understand that a custom laundry renovation is a special project and we are committed to delivering a design and build that is both on-budget and on-time.
When you work with us at Turul, you can be assured of a partnership with a builder who is here to do a fantastic job with none of the hassle. We are here from start to finish with liveable, functional, and stunning design and master craftsmanship so you can be assured of a job well done.
For impeccable laundry renovations from a Brisbane builder you can trust, call us at Turul on 0438 782 244 for a quote on your new project today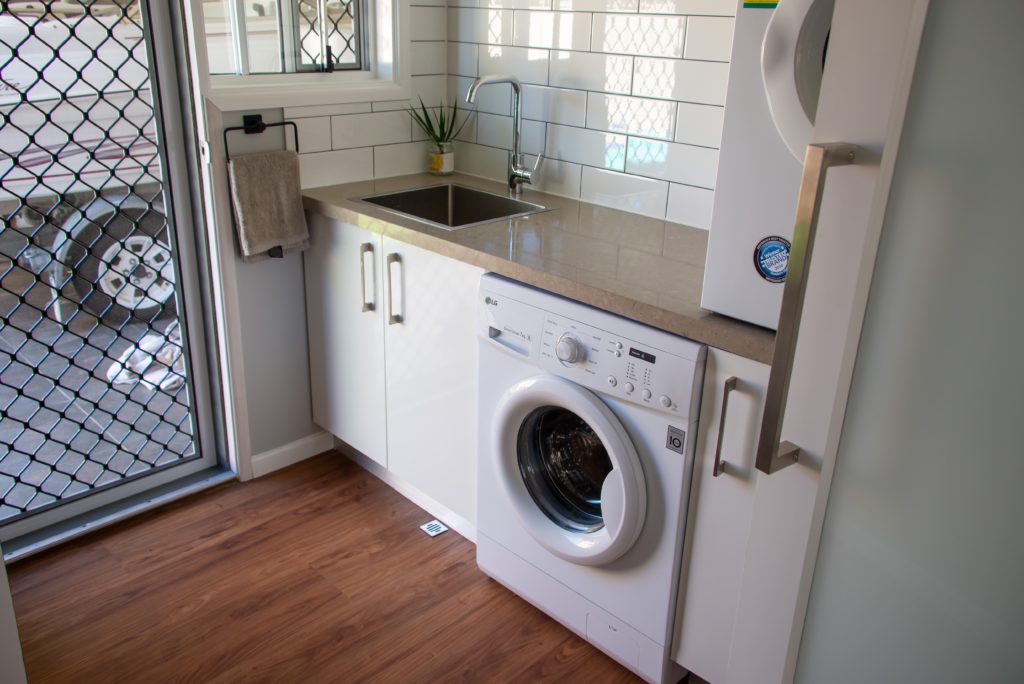 Stunning laundry renovations and designs you will love
Few among us love doing the laundry, but when you're pulling some freshly laundered sheets out of your dryer in your stunning Turul designed laundry you might have a moment where you feel pretty great about it all. That's the power of a functional, efficient space where the focus is on aesthetic appeal and usability. We design clever spaces where every spare centimetre is maximised and where functionality is at the forefront.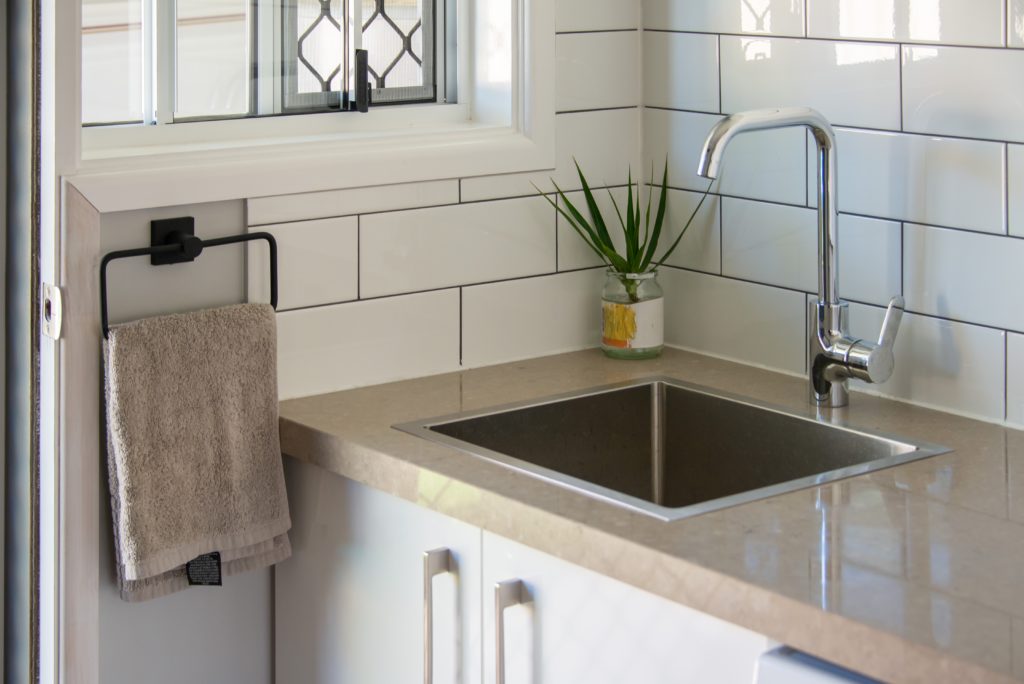 Functional design where we take the time to understand what you want from your laundry space and incorporate your wishes
Starting from scratch with a new blank canvas or incorporating existing elements? We will ensure your Turul designed laundry is a delight no matter what
Smart cabinetry for hidden washer and dryer storage plus plenty of bench space for folding, sorting, and ironing
Sinks and taps to suit your space as well as a smart design where cleaning and washing is made easy
Environmentally friendly design is something we are driven by and we will incorporate eco-friendly options into your laundry wherever possible through water-saving taps and features
Better Laundries with Turul Laundry Renovations Brisbane
We get in and get started as soon as you have signed off on the final design. We know that having remodelling done in your home is a noisy disruption, and we are committed to getting in and out as quickly as possible. That said, what we do is far from a rush job; we invest time and energy into ensuring that your brand new laundry renovation is stunning and completed to the highest of standards. A laundry makeover is not for the faint-hearted – and we accept the challenge with gusto.
Cabinetry and surfaces are of the highest standard without breaking the bank
Clever design and functionality are not compromised in the face of aesthetics
We can implement decorative elements wherever you like and will work to ensure an impeccable standard of craftsmanship
Contact Turul Builders Today
We are committed to delivering excellence and professionalism at every step and ensure that you are always in the loop when it comes to your laundry makeover. We are fully insured and use only qualified and insured tradespeople who use quality materials. We are proud of our commitment to customer service and offer a customer satisfaction guarantee to every client.
If you would like an obligation-free quote for a Brisbane laundry renovation, please call Andrew on 0438 782 244 or use the online form and we will call you back.