Patio Extensions Brisbane
Patio Extensions from the Experts
At Turul Patio Extensions Brisbane, we often think about how fortunate we are to have such glorious weather for much of the year in Brisbane. Even when it's winter, you're not in your jumper for long. What this means is that we make the most of the outdoors in South East Queensland – and your patio is likely to be a spot where you spend a fair bit of your time.
Make the most of your gorgeous outdoor areas with a patio extension from Turul. We are a Brisbane builder with a great deal of experience and understanding of what makes a great patio space, and we know how to work with your existing home to make sure you get a patio you love.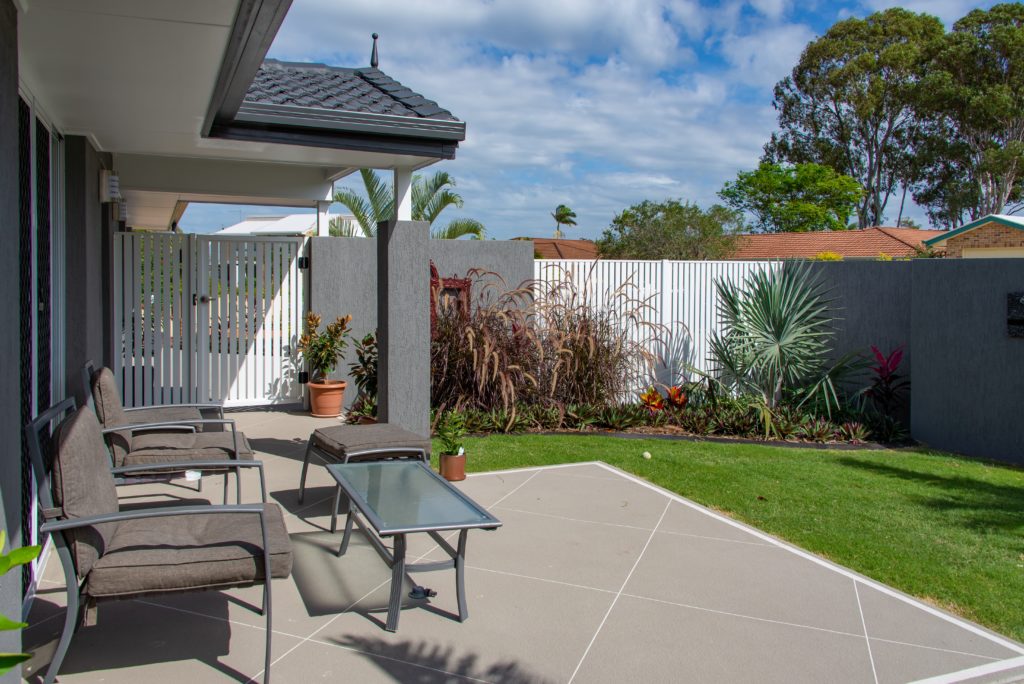 When you have a patio, you have a space for your morning tea or coffee, a place to gather friends for lunch, a shady spot to watch the kids while they play in the backyard, and a great location for a glass of wine on a Saturday afternoon.
At Turul we have the skill and ability to craft a patio extension that suits your design specifications, and that doesn't break the bank. Contact us today for a complimentary quote and consultation.
Patio Extension Considerations
Whether you're looking for a simple patio to give you somewhere to relax in the afternoons or are wanting a patio big enough for entertaining, we can help you to secure your dream.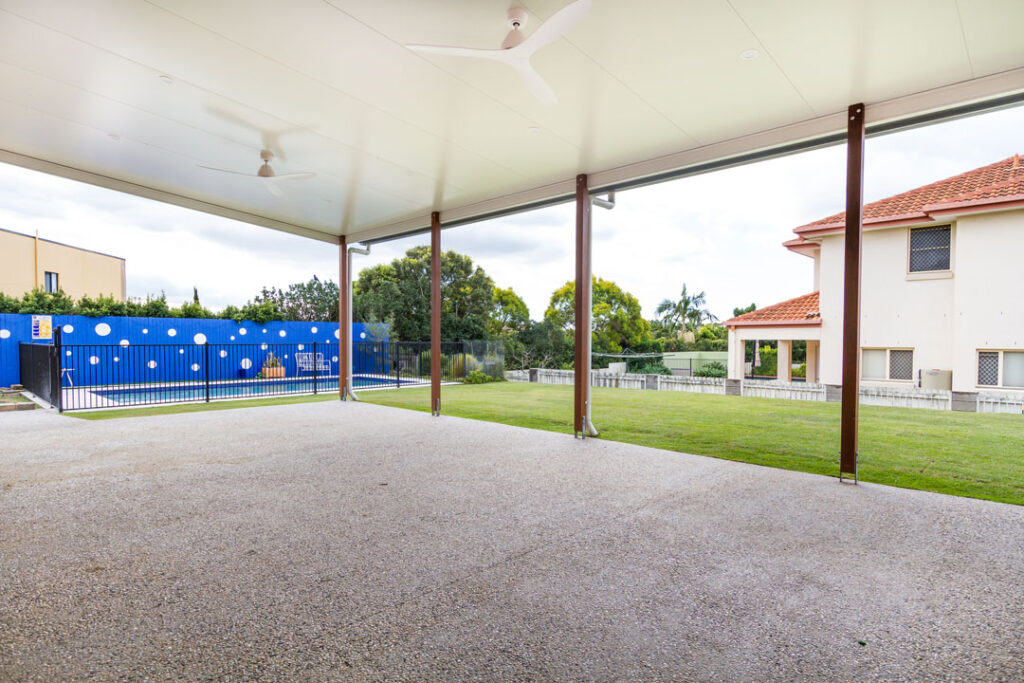 The Location of Your Patio – When considering a patio extension for your home you may have a couple of options for locations — and this is where our expertise can come in. We can help you choose the perfect spot for your patio based on our years of experience working with homeowners across South East Queensland. Secure your spot in the morning sun, the afternoon shade, or craft a beautiful spot for your pot plants to thrive in.
Patio Materials – We can craft a patio using a range of materials depending on what you are looking for. The durability of Australian timber is always a popular choice for framing your patio, and for the base, we can incorporate a concrete slab, pavers, grass, timber, or something else entirely. The design choices are up to you.
Patio Design – We will work with you to design and then build the patio of your dreams. We can work with architects or engage a designer of our recommendation to create something liveable and stunning for your home.
A Patio for Your Lifestyle – The patio you choose needs to suit your lifestyle and your chosen usage. If you are planning on using your patio for entertaining, you'll need to ensure that there is plenty of room to move around, while still leaving space for the barbecue and your table. A patio for the kids to play under might have a grassy area with a space for a sandpit — and if you want something utterly bespoke, we can work with you here to make your patio extension dreams come true!
Why Choose Us for Your Patio Extension
We have built a reputation for working with Queensland homeowners and providing stunning renovations and extensions at a great price. We don't break the bank with your patio extension — but beyond the patio extension cost, there are numerous other reasons why it pays to work with us:
We design and build – which means that you don't need to engage a separate architect; we'll take care of it all for you.
We consult with you at every stage when designing your patio so that you end up with exactly what you're after
We use high-quality materials which are suited to outdoor use
We respect your budget and make sure you're always updated with the progress
We are upfront and honest about how long the build will take, so if you have any changes, you will know about them straight away
We build with your goals in mind so whether you want a patio for your growing family or are looking to add value to your home, we'll ensure that your patio meets these needs
We are experienced and will deliver a stunning patio that ticks all the boxes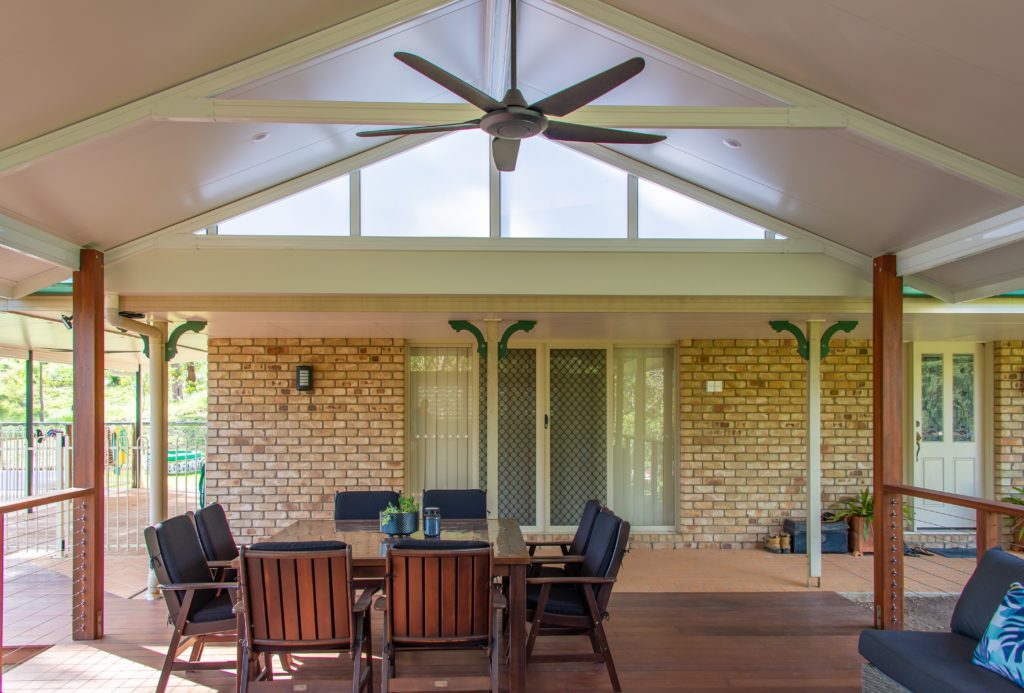 Contact Turul For Your New Brisbane Patio Extension Today
Whether you already have a vision in mind for your patio or if you need some inspiration, our team of expert builders can help you. Remember, patios aren't the only thing we do. We offer a full home renovations and extensions service, so if a patio extension on your Brisbane home is only a part of the overall renovation you have planned, speak with us, and we can take care of the entire project for you.
If you want to know how much a patio extension costs, or to get a complimentary quote and consultation for your patio extension in Brisbane, call us now on 0438 782 244 or send an email to andrew@turulbuilding.com.au