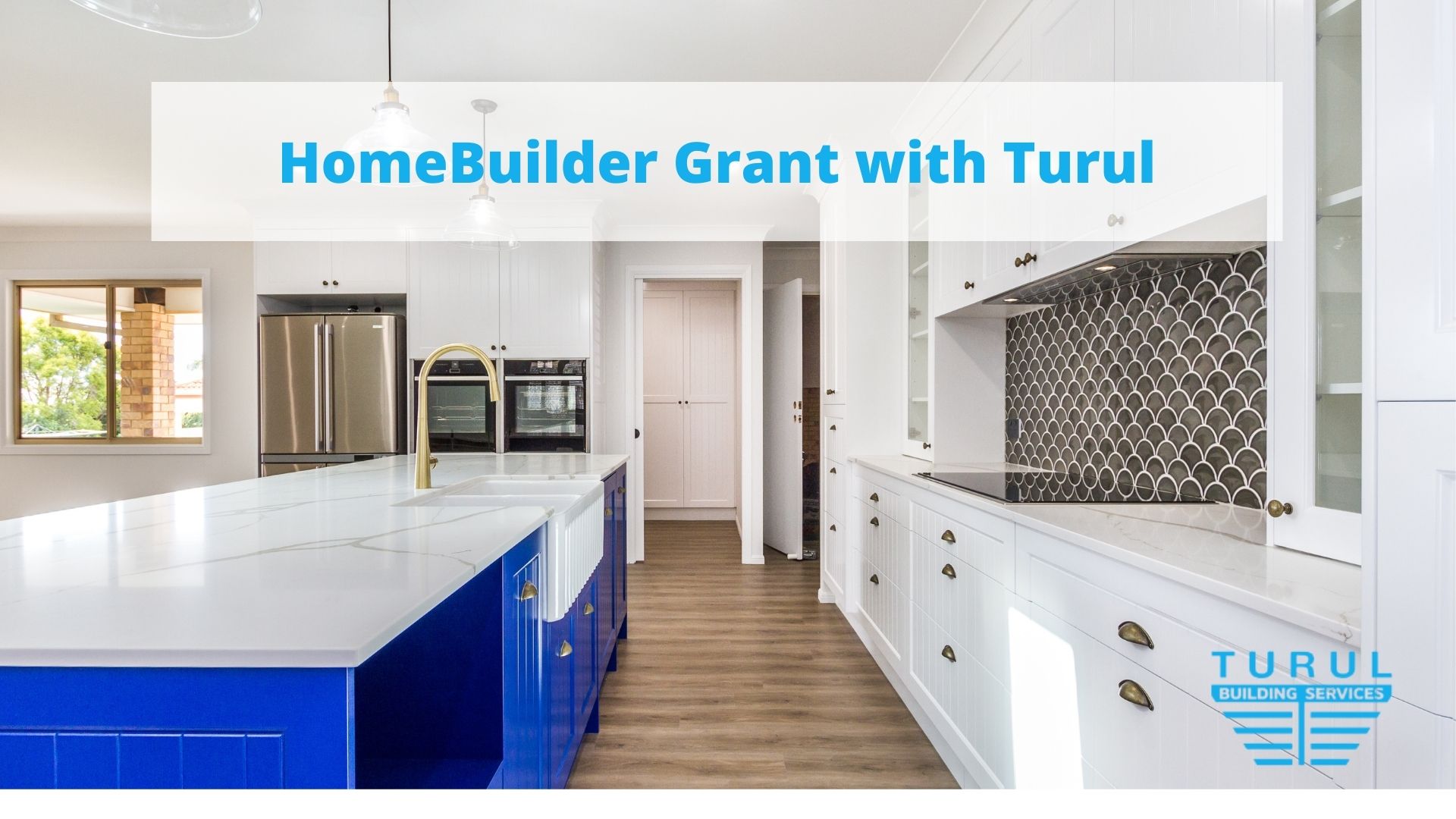 HomeBuilder Grant with Turul
HomeBuilder Grant
with Turul
The HomeBuilder grant is a $25,000 incentive by the Australian government to help reinvigorate the building industry after Covid 19. But the news has many people wondering if they're eligible for the grant, and how substantial the process is. Available to new builds and renovation contracts signed between (4 June 2020 – 31 December 2020), the HomeBuilder grant has recently been officially recognised and approved by the Queensland government.
We break down the HomeBuilder grant eligibility criteria and what sort of documentation you'll need to provide.
HomeBuilder grant eligibility
To access the 25k HomeBuilder grant, an individual or couple must meet the following criteria.
You must be at least 18 years of age
You must be an Australian citizen
You're 2018 – 2019 annual taxable income must not exceed $125,000 (individual) or $200,000 (couple)
The home must be your home of residence and not an investment property
The contract must be signed between 4 June 2020 – 31 December 2020
House and land must not exceed $750,000
If used for an existing home, renovations must cost at least $150,000
How do I apply for the 25k HomeBuilder grant?
The Queensland government is now accepting applications for the HomeBuilder grant on their website. You can simply download the application form and provide supporting evidence for your claim.  The documents you'll need to provide may include the following:
A signed statement that confirms that you or you and your co-applicant are registered owners
Proof of identity such as birth certificate, driver's licence, proof of age card etc.
Evidence of when construction began such as a statement from developer or inspection certificate
A copy of your 2018 – 2019 taxable income or 2020 statement with tax file number concealed
A copy of your builder's licence, council approvals and building contracts
Can I use the HomeBuilder grant as a deposit?
You cannot use the HomeBuilder Grant as a deposit – it will be paid after the first progress payment (new builds) or when you can show evidence that you have paid $150,000 of the contract price to the builder (renovations).
Can I apply for the first time home builder grant as well?
If you're building your first home, you can apply for both the first time home builder grant (First Home Owner grant) and the HomeBuilder grant.
Grants for building a new home
If you're building a new home under $750,000, you could be eligible for the HomeBuilder grant. If it's your first home, you may also be eligible for the First Home Owners grant which can be used with HomeBuilder. You can also apply for HomeBuilder if you have received the First Home Owners Grant in the past.
Renovations
If you're planning on making substantial renovations to your property that cost at least $150,000, you could be eligible for HomeBuilder. However, renovations must improve the livability or accessibility of your property and cannot be used for modifications or new structures that aren't related to property, eg outdoor spas, pools, sheds or stand-alone granny flats etc.
Looking to build a new home? Our team of Brisbane home builders would be more than happy to discuss some ideas with you. We can also help you with grants for building a new home, by providing the suitable building documentation required. If you're planning on improving an existing home, we have an experienced team of home renovation builders Brisbane wide who can offer some expert advice on how to use the grant for your renovation project.
Related Posts