Home
>
Uncategorised
>
How to Add Value to Your Property – Part II: How to Add Value to Your Home on a Budget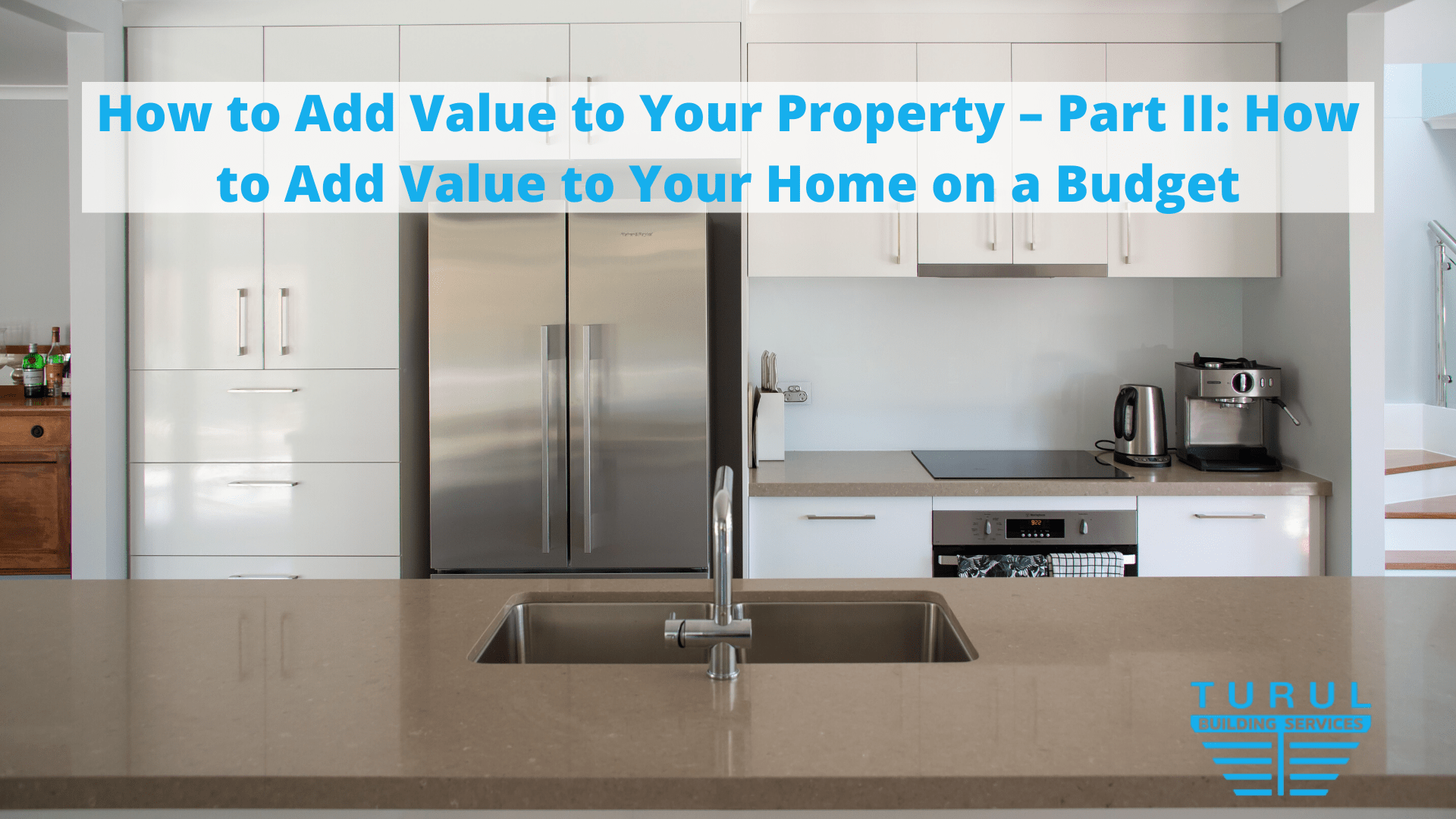 How to Add Value to Your Property – Part II: How to Add Value to Your Home on a Budget
How to Add Value to Your Property – Part II: How to Add Value to Your Home on a Budget
In our last piece, we discussed how to add value to your property with a cosmetic renovation. We spoke about the importance of not overcapitalising on your investment, and working within your budget to install buyer-friendly features that homeowners will place a premium on. The second article in this four-part series focuses on how to add value to your home on a budget. After all, while renovations would be easy if you had unlimited funds the reality is that many homeowners are looking to renovate with a fairly tight cash allowance.
With this in mind, it is a key focus of this article to look at areas of the home that can reap the biggest financial reward in terms of a renovation. So we will be looking at the kitchen, bathroom, and laundry renovations as a particular focus.
Having a smaller budget doesn't mean you have to scrimp on quality though; quite the opposite! With our handy tips, you can perform a high-quality renovation and still have some money left over after you're done. So, read on to find out about cheap renovations to increase home value.
And don't forget – if you don't have the capacity, time, or skills to wield the hammer and do a home renovation on your own, speak to Turul – the home renovation experts – about your project. We love seeing our customers surprised with the reasonable costs and high quality of renovations we can perform on a tight budget. Continue reading to learn how to how to add value to your home on a budget.
Kitchen Reno on a Budget
The kitchen is undisputed the heart of the home. A kitchen renovation, especially in older homes, will often be the first port of call in a reno, and with good reason! Older kitchens can have insufficient kitchen storage space and may have issues with old wiring and small design. Kitchen renovations give you the opportunity to open up space and make room for a designer kitchen that home-buyers will love.
Kitchen renovations on a budget will need to be executed carefully to ensure that you get the biggest bang for your buck.
Think about critical features (things like ovens, sinks, dishwashers and pantry space) and work out the best layout for your new kitchen.
Consult with kitchen renovation builders to find out about the costs for a kitchen makeover.
Don't be afraid to be very direct with your budget limitations. When your renovation builder knows what they are working with they can help you to save as much as possible on the non-essentials.
Bathroom Renovations on a Budget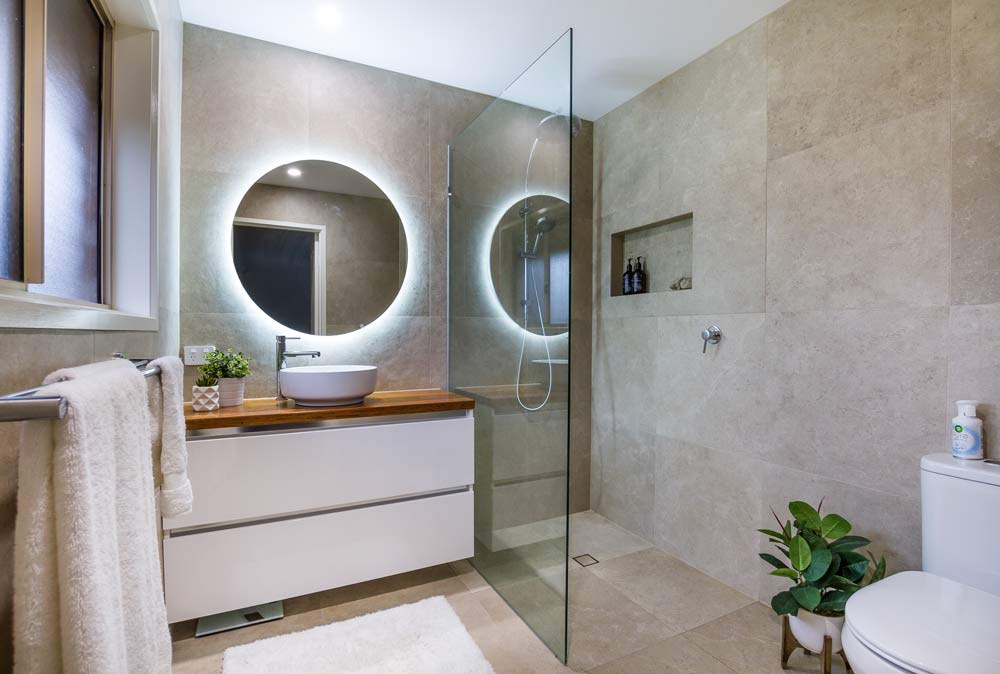 Bathroom renovations on a budget can be a challenge – but they are not impossible. We find that people can get carried away with looking at fancy baths and luxury shower heads which has the potential to blow out costs. But it's important to stay focused on your overall goal: adding value to your home. You can engage in some savvy bathroom renovation tactics by shopping around for cheaper fixture and fittings; try speaking to home demolition companies to find out if they have bathroom fitting that would suit your home. By buying second hand you save plenty of money on your final costs.
Bathroom renovations often involve some extensive plumbing work, which is why it pays to work with experienced bathroom renovation builders.
Save money on your overall costs by shopping around for secondhand tiles or fixtures.
Be realistic about what you can afford and what is going to add the most value to your home.
The bathroom is an important feature of your home, and it is worthwhile spending some time researching ways to add maximum value for minimum financial input.
Laundry Renovation on a Budget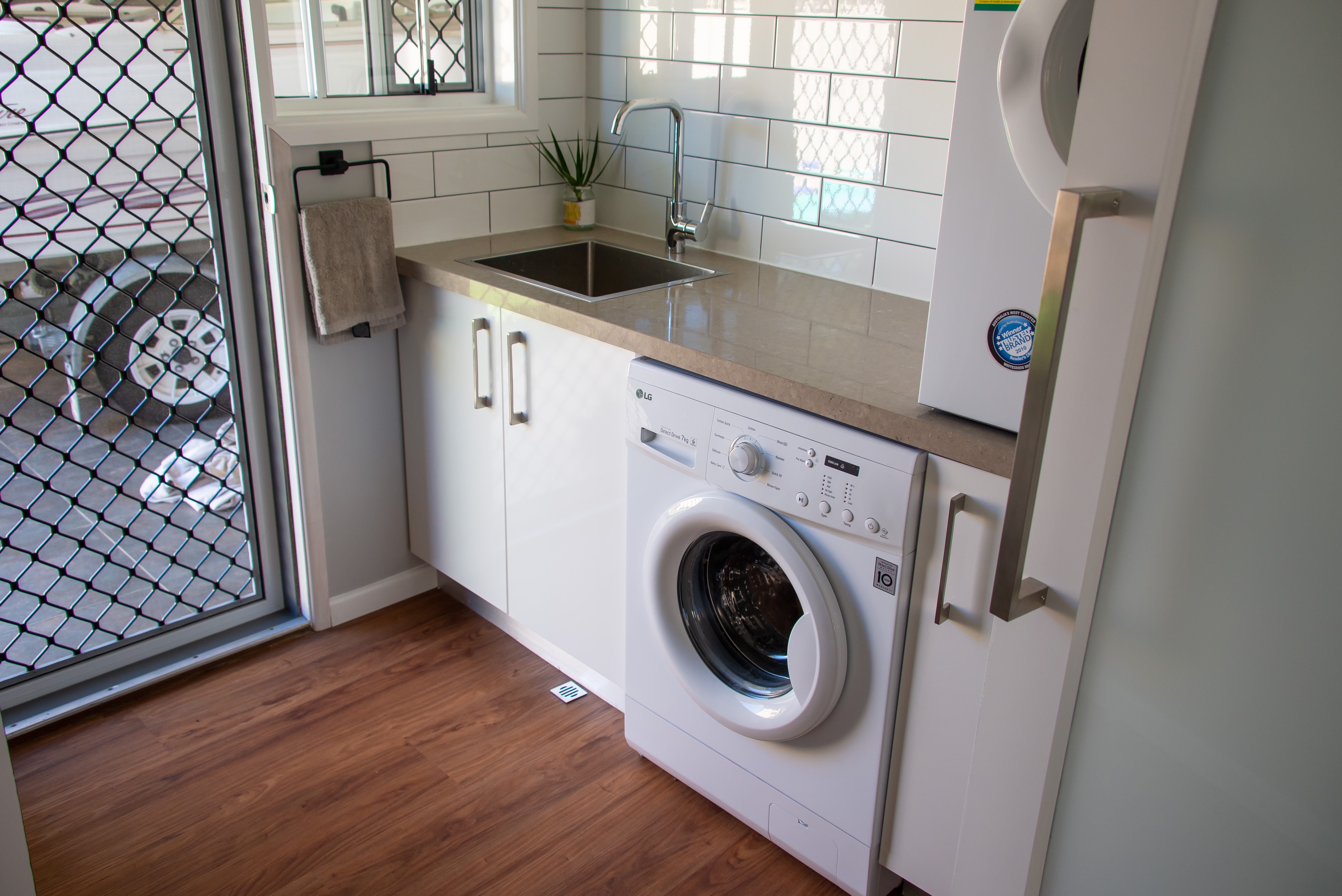 The laundry is not an area of the home that people immediately think about when considering home renovations, but stay with us. The laundry is an area that you use almost every day. A good laundry, with plenty of room for drying, ironing, folding and storage makes a world of difference when it comes to taking care of your household. If you spend some time and money on laundry renovations you will see the results pay off in increased value.
Focus on functional design and make sure that there is plenty of space for soaking clothes, storing clean linen and doing general washing duties.
Smart design is critical here, and it pays to work with a laundry renovation builders who can help to bring your design to life.
Laundry renovations might not be on the top of your list, but they definitely need to be on your list. When it comes to adding value it is often the little things that make the biggest impact.
Looking for a quote on home renovations? Speak to Andrew at Turul today. We would love to play a part in adding value to your home. Stay tuned for part three of our series on how to add value to your property.
Read the first part: How to Increase House Value
Related Posts