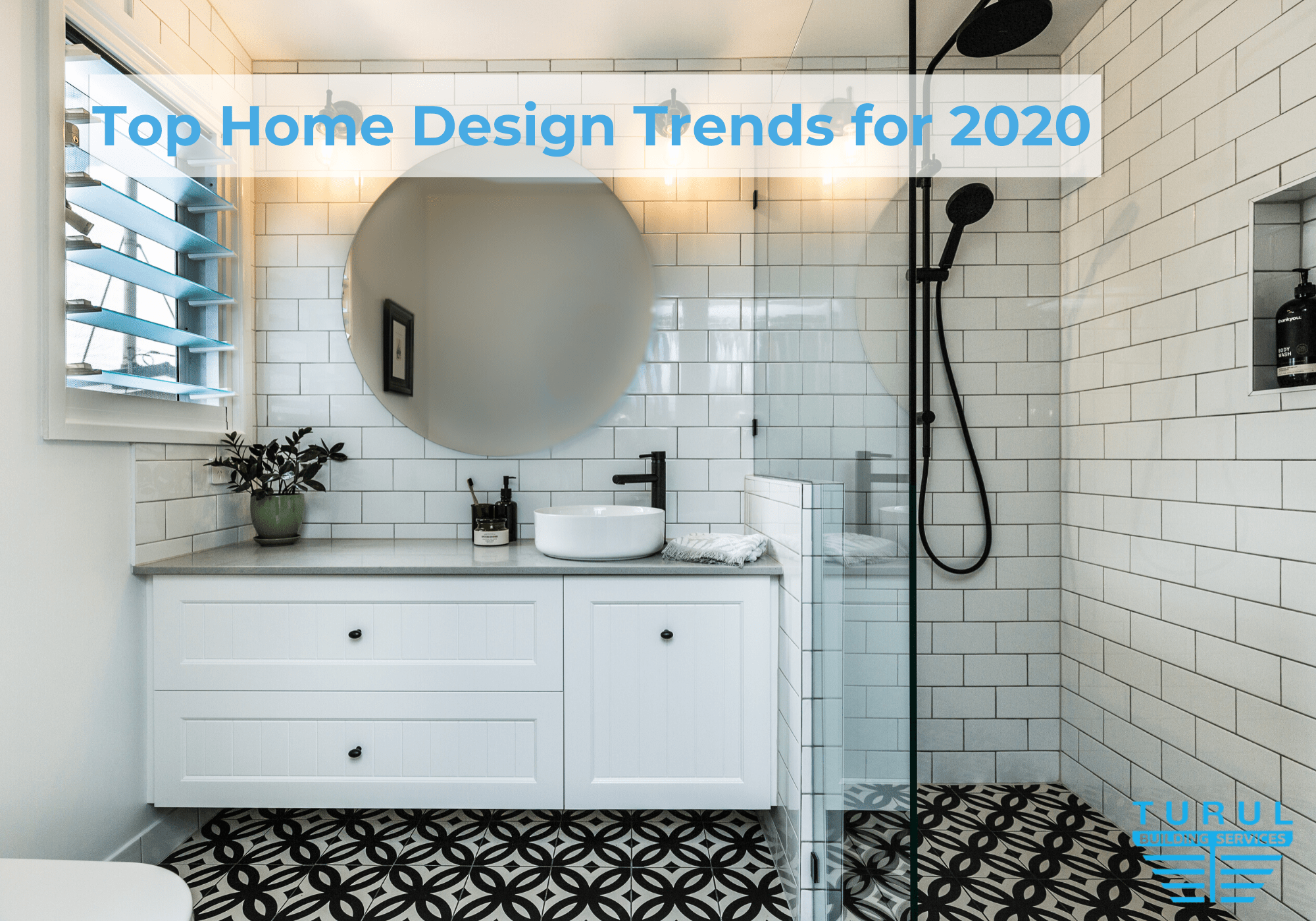 Top Home Design Trends for 2020
Top Home Design Trends for 2020
Home design is something that is always shifting, growing, and changing. Whether looking to build a new home or update your existing property with a home renovation, you want to ensure you are keeping your home up to date and with the latest styles and designs. Home design trends vary depending on style and influences from around the world, and we wanted to take a look at some of the home design trends that you can expect to see more of in 2020.
Need a quote on some Home design options for your upcoming home renovation or new home build? Contact Turul Building Services for a free quote or a chat to our friendly team to renovate your home with experienced Renovation Builders Brisbane. 
Versatile kitchens
The kitchen has long been recognised as the heart of the home, but in 2020 we can expect to see versatile kitchens which incorporate cooking, entertaining, and family space as well. When you have the opportunity to design a new kitchen you can make design changes based on what you need.
Things to consider for your versatile kitchen include:
 Do you help your children with homework while you and the family are preparing for dinner? If so, a study desk near the kitchen would fit your family!
Where do you unpack your groceries? Do you need more bench space next to the fridge, or is an island bench the best option for you?
Do you iron clothes while the kids are watching TV in the living room? An ironing board that extends out from the kitchen bench makes the most of your space while giving you a functional addition to your kitchen.
Using cupboards and drawers to conceal kitchen appliances and other functional elements of your kitchen.
Industrial styling
The trend for industrial styling is not a new one, but the 2020 take on industrial styling is going to break new ground, with the use of raw brick, natural materials, stone, tiling, and accents giving your home a touch of industrial chic without making you feel like you're in a warehouse. The key with industrial styling for 2020 is to use raw materials and juxtapose them alongside built features. The outcome is a certain grittiness, combined with minimalism and functional liveability. Incorporate industrial styling in your home and:
 Use exposed brick walls in a renovation to your advantage
Opt for polished concrete in your home for effortless industrial-chic
Leave light cables exposed and working with metal for that 'unfinished' look
Channel modern chic by combining your industrial design with softer materials and luxury fabrics.
 If you're considering industrial styling for your home, speak to our team of building experts who can advise you on how to achieve industrial chic with ease.
Smart homes
If you're like many (ok, most) other people in Australia you are the proud owner of a smartphone. You probably use it to book accommodation, make reservations at a restaurant, and maybe even call people from time to time.
 Along with the rise of smartphones, we are starting to see smart home technology like Alexa and Google Home which is set to revolutionise the way we live and use technology in our homes. As part of this, home builders are using smart home technology to bring homes in line with the new age of the Internet of Things! New homes and energy efficient home designs in 2020 can expect to see:
 

Smart appliances which can be controlled with smartphones or devices, or even automated entirely.
Automated home pre-sets to make everyday tasks easier, such as movie night, which will dim lights, close curtains, set temperature, bring up streaming, and even set the popcorn maker to ready!
Smart fridges and appliances which can read items and populate a grocery list, even ordering items for you when required.
 The future of smart homes is only set to grow as technology develops and expands to the point of automation, so it makes sense to keep up with the times. Smart home technology will also make homes more energy efficient with precise temperature control, which means that energy efficient home designs are only set to improve.
Feature floors
You've heard of feature walls, well 2020 is the year of the feature floor! Whether opting for a colourful and exciting pattern on your tiles, painting floorboards, or choosing polished concrete, you can breathe new life into your existing home with a feature floor. Or, if building from scratch make sure to add a splash of personality with a feature floor to incorporate your personality into your home. Improve your home's design and appeal with a feature floor incorporating:
 

Painted timber flooring for a splash of colour
Tiles and timber blended together for a unique and fresh aesthetic
Exposed natural surfaces sanded and smoothed for industrial chic
 The options are endless when it comes to revamping your floors, and you are only limited by your imagination.
 Looking for a quote on a new home build or a Home Renovation? Speak to the expert team at Turul Building Services to find out more about building or expanding on your home in 2020.
Related Posts