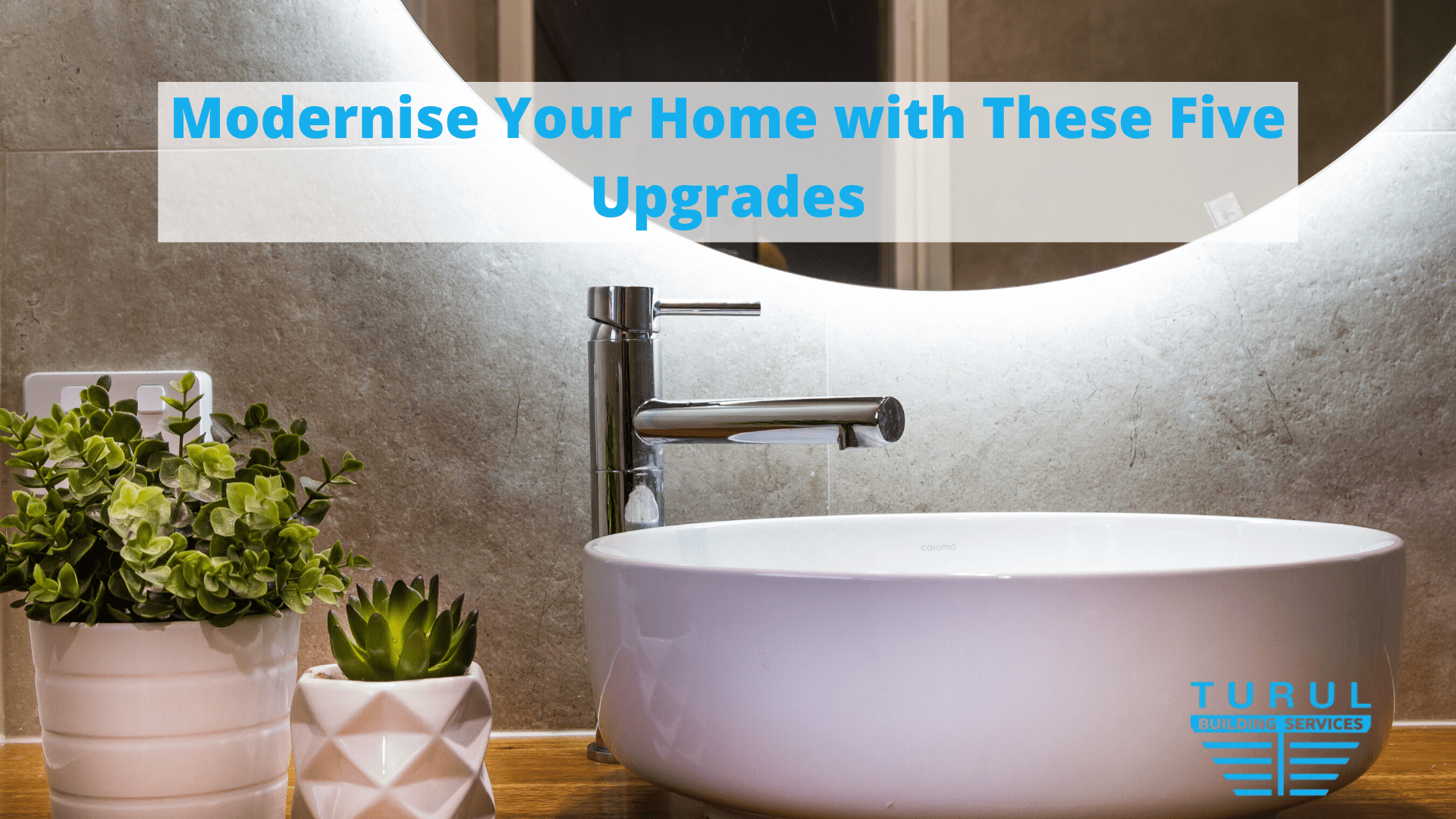 Modernise Your Home with These Five Upgrades
Modernise Your Home with These Five Upgrades
Most people think that only significant renovations can make an old and dated home look more modern. But with a few strategic updates, you can modernise your home and make it look not just newer but also better than ever.
The key is to focus on updating parts of your home that will make the most significant impact on its appearance. With the right upgrades, you can make your home look more current while keeping most of its core structure intact.
Here are five upgrades that can give your home a modern makeover:
1. A new coat of paint
Nothing makes a home look newer and more modern than a fresh coat of paint.
Paint your home's exterior or your indoor living spaces (or both); a new coat of paint will improve the look and feel of your home instantly.
To get a more modern look, try painting your rooms with light and neutral colours. Not only can these colours make your living spaces feel bigger, but they can also give your home a cleaner and more minimalist look.
If you want something livelier in your rooms, go big with bolder colours like reds and oranges, which can bring a lot of energy and liveliness in your living spaces.
2. Revamp your kitchen
The kitchen is the heart of your home, so revamping it will naturally make the rest of your home feel more modern.
If you're on a tight budget, start by upgrading your kitchen appliances like your microwave and coffee maker. If you have a bigger budget, consider upgrading your major appliances like your refrigerator, oven, and dishwasher.
For an even more noticeable change, you can update your kitchen fixtures with new cabinets and new countertops or splashbacks. You can also invest in new flooring for your kitchen area to give it a sleeker and more modern look.
The best thing about revamping your kitchen is that you do it gradually according to your budget and resources. Call Andrew on 0438 782 244 for kitchen renovations North Brisbane wide.
3. Install new lighting
New lighting systems can make your home look different and more modern almost instantly.
With proper lighting, you can bring your living spaces to life and put a spotlight on their best features. Even the oldest-looking home can look more vibrant and alive with the right lighting systems shining on it.
To make your home even more modern, consider installing lights that use newer technologies like automatic sensors and timers.
4. Upgrade your railings with glass balustrades
Glass balustrades are a key element of modern homes, providing a sleek and minimalist look that's completely different from what traditional railings offer.
This is one of the best ways to modernise your living spaces without renovating your home thoroughly, giving your decks, patios, or stairs a more contemporary feel.
The best thing about glass balustrades is they do more than just change the appearance of your home. They can also improve the functionality of your railings, providing incredibly tough barriers that offer better protection from falls and more visibility.
And if you have a pool, give your local glass pool fencing installers a call and ask about upgrading to a glass pool fence which will make it not just more modern, but also much safer.
5. Put on new roofing
Your roof is one of the most visible parts of your home, so upgrading it will give your home a noticeable makeover.
Install roof material replacements to make your roof look brand new or choose another style and material altogether to make it completely different. Use colorbond roofing for a more modern look or stick with classic tiles (although, let's make sure to get new ones) to make your roof look less dated.
Whatever option you choose, a new roof will always make your home look newer and more current with the times.
Looking to Modernise Your Home and Need Professional Advice?
If you're thinking of giving your home a modern makeover would like expert advice from a professional builder, have a chat with us to learn your best options. We can help you make the right upgrades and build the features you need to modernise your home and make it better than ever.
Related Posts