Home
>
Uncategorised
>
How to Add Value to Your Property – Part I: How to Increase House Value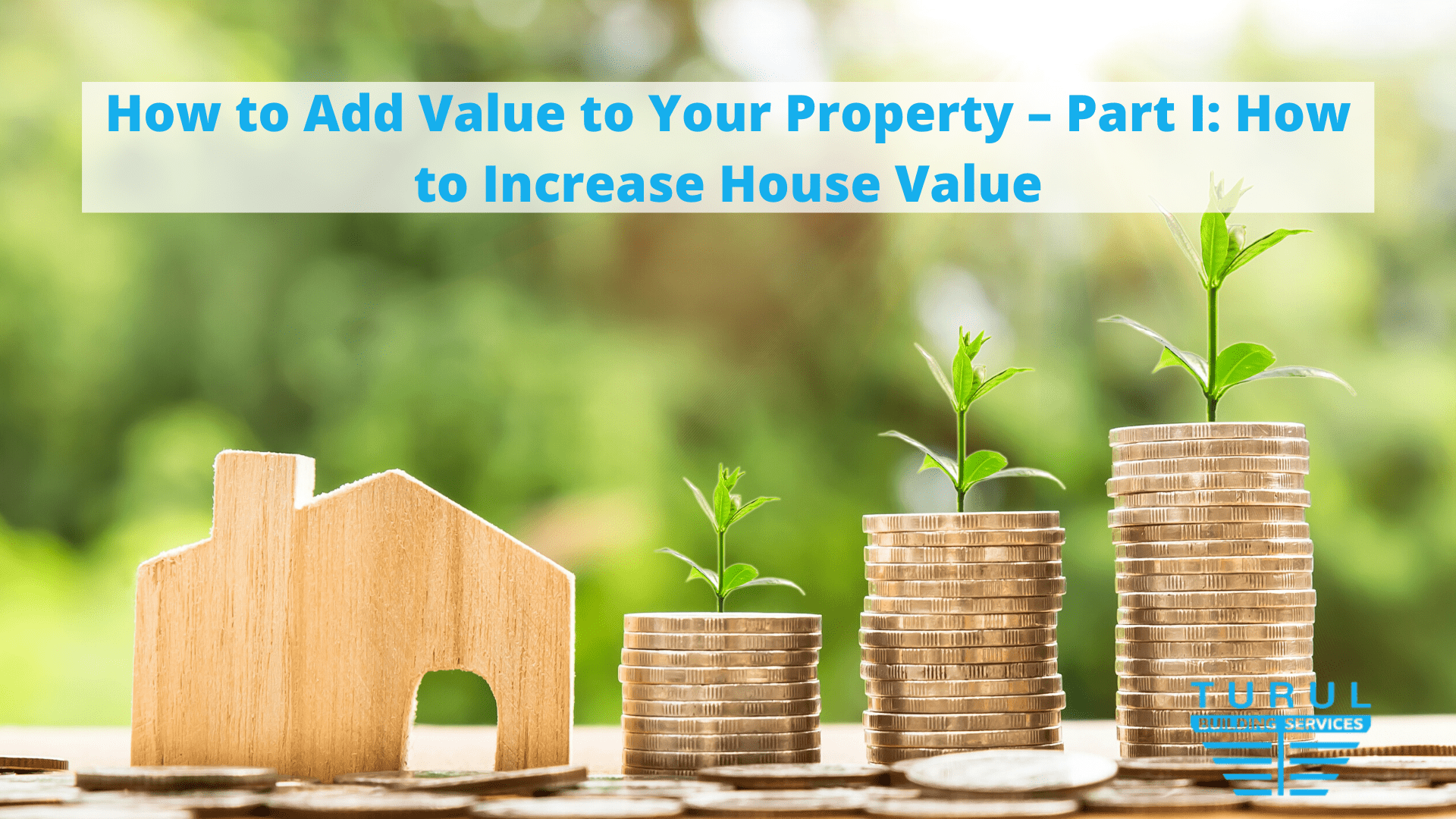 How to Add Value to Your Property – Part I: How to Increase House Value
How to Add Value to Your Property – Part I: How to Increase House Value
If you own your own home, you might have seen shows like The Block or Renovation Rescue where the contestants perform a cosmetic home renovation and hey presto! The value of the home shoots up. You might be thinking – is it really that simple to enhance the value of your existing asset with just a few decorative pieces and some paint? The fact is that a renovation is a great way to improve your financial situation, especially if you are sitting on a home where there are some much-needed fixes that can be done! Whether you have a mortgage or own your home outright, we have brought together some of our top tips for how to add value to your property. After all, we are living in a time of property purchasing and investment where buyers are looking for homes that are ready to move into with minimal – if any – work that needs doing.
Turul home renovation builders are here to help you capitalise on your home's inherent value. We are committed to giving you the best and most accurate information on how to add value to your property. Find out more about remodelling your home with Turul, the home renovation experts.
What Kind Of Renovation Should I Do?
There are many types of renovations that a homeowner can do to add value to their home. You can engage in a large-scale renovation to add more space for your growing family – and while these types of renovations are really rewarding, they are not the focus of this particular series. We are focusing on the renovations that add value to your home, whether by performing a cosmetic lift on a main living area, or doing a bathroom or kitchen overhaul.
A value-add home renovation is one of the most effective ways to increase your home's value in the eyes of the bank. After all, one of the most popular reasons why people perform a renovation is to increase their equity so that they can borrow more against their home to buy an investment property.
A well-executed renovation has the capacity to add many times what you spend on the renovation to the overall value of your home, and in this article in the series we are going to focus on bathroom and kitchen renovations. These home hubs have real pulling power when it comes to drawing in valuers and buyers, so read on to find out about adding value with home renovations.
Don't have the cash for a full-scale home renovation? Read about how to add value to your property by modernising your home with these five upgrades.
How Much Does a Kitchen Remodel Add to Home Value?
The kitchen is the heart of the home, with family and friends joining together over delicious home-cooked meals or a hearty breakfast. But what about when your kitchen is more blah than beautiful? A kitchen renovation is a superb way to lift the livability of your home while lifting the value as well. 
When you ask the question of how much your kitchen renovations add to your home's value it's kind of like asking how long is a piece of string – but we'll have a go at answering it anyway.
What is the current value of your home?

Have there been recent home sales in your area which might drive up the price of a quick renovation and a revalue?

What kind of renovation are you looking to undertake?

You should be focusing on value for money and quality in order to get the best results.

What results are you hoping to achieve?

The is critical to your overall success – because if you're looking for a small increase from a minimal investment you're likely to 

achieve your goals.
When looking at what a kitchen remodel will add to your home you need to think about the overall investment and what you are hoping to achieve on top of that as a percentage.
 Remember:
You don't want to overcapitalise on your investment

Overcapitalisation can happen when you spend more than you need to in order to raise your home's value)
Make sure you get the best results by working with kitchen renovation builders like Turul when considering how to add value to your home.
By How Much Does a Bathroom Remodel Increase Home Value?
Bathroom renovations are a spectacular way to make a special space for relaxation and enjoyment. The bathroom is such a critical room in your home; you need to make sure there is plenty of natural light, open space, and lots of room for towel drying, bathing and blissing-out. If your current bathroom makes you yearn for more space it might be time to give it an overhaul.
A bathroom renovation can add real impact to your home, and it doesn't take a whole lot to get some great results. You can add many thousands of dollars in value with a renovation above and beyond your initial outlay. To increase the maximum amount of your home's value we recommend:
Focusing on expanding the shower space and adding a feature like a rainfall showerhead or an additional showerhead for shared showers

Improving mirrors and enhancing the styling of your bathroom with tiles and/or paint

Thinking about flooring and adding glamour touches like underfloor heating (if your area is cool enough to warrant it!)

Including finishing touches like shelving, heated towel rails and robe hooks to make the most of your space.
By enhancing the details and features of your bathroom you can make a real difference to your bottom line.
Stay tuned for part two of our blog series on how to add value to your property – and if you have any questions about how to make the most of your home renovation please contact us on 0438 782 244!
Read the second part: How to Add Value to Your Home on a Budget
Related Posts