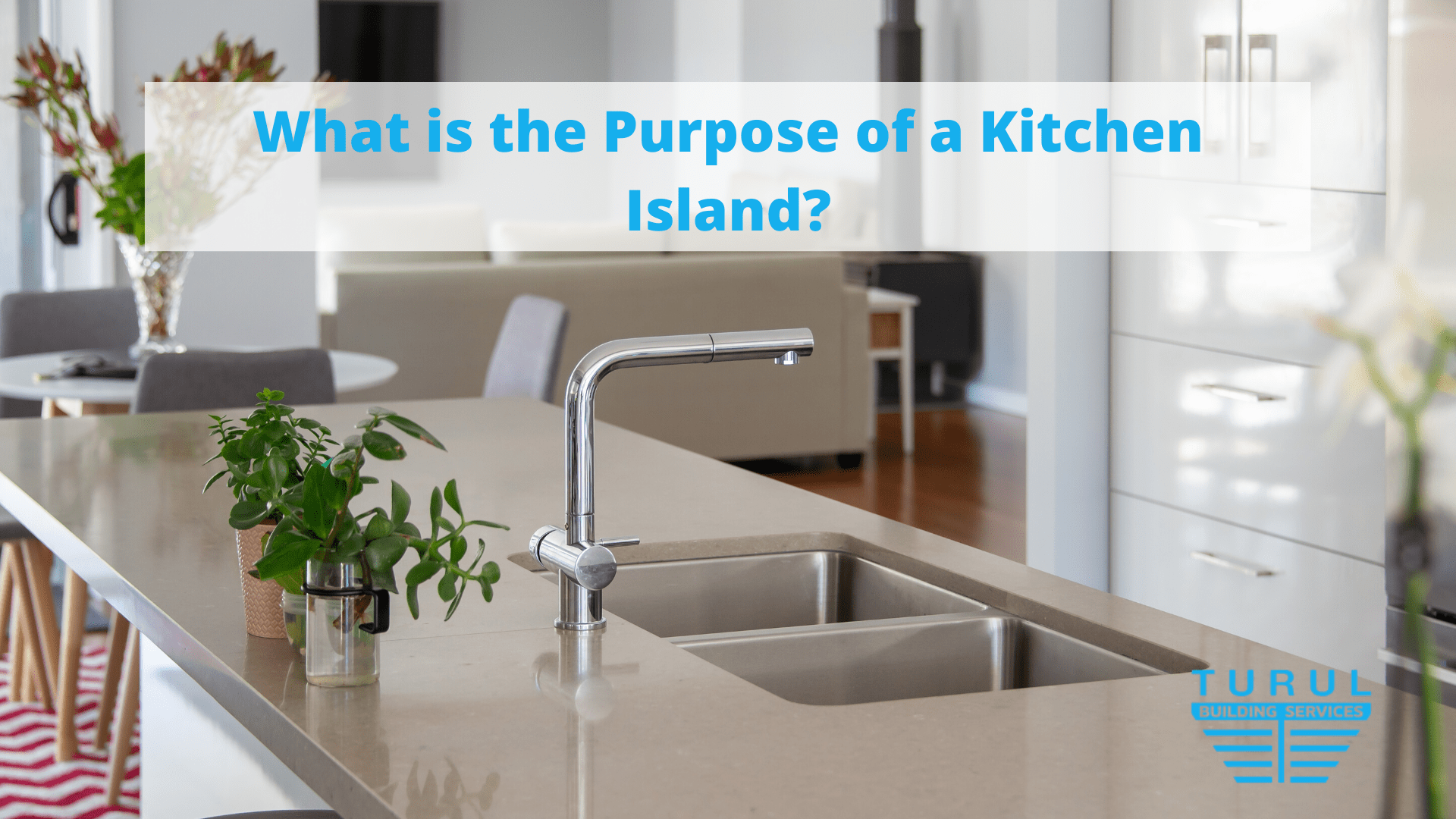 What is the Purpose of a Kitchen Island?
What is the Purpose of a Kitchen Island?
Generally, people remember their childhood kitchens more clearly than any other spaces in their lives. Memories of the kitchen are memories of gatherings around the kitchen island, with the smell of food, and the sounds of chatter and laughter. With modern kitchen design, the purpose of a kitchen island acts not only as a place for cooking, but also a place of family communication and socializing. Adding a kitchen island and creating an optimal connection between the kitchen area to open up living spaces is one of the most common requests performed by home renovation builders when conducting Queenslander kitchen renovations North Brisbane wide.
What is the Purpose of a Kitchen Island?
The kitchen island is today a common feature for many modern kitchens. The purpose of a kitchen island has been constantly evolving over the years in order to create an optimally designed space that combines the work to be done in the kitchen with the social aspects of daily living.
Adding a kitchen island revolutionized the residential kitchen industry when it was introduced in the 1970s. Its concept was originally borrowed from commercial kitchen design with the initial focus on creating a convenient prep station when creating meals.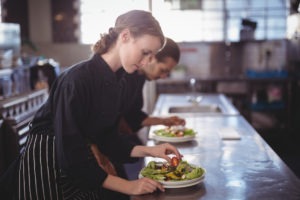 Afterwards creative designers started customizing the kitchen islands to suit the décor of the home introducing marble and granite benchtops in place of the industrial stainless steel. In addition, convenient and thoughtfully placed storage cupboards, sinks and bar seats with other features such as adding a breakfast bar to an existing kitchen island started appearing. Design companies began creating islands that resembled a piece of modern artwork than practical surfaces for chopping and slicing. The island evolution continues to evolve at rapid speed. In a commercial kitchen, the purpose of a kitchen island is to create an efficient flow of meals from preparation station to customers. At home, the purpose of a kitchen island is as equally a place to prepare food, as it is to eat, socialise and perform work.
From storage features to surface finish to size and type it is important to recognise the desired purpose of a kitchen island as it is to function as a practical and elegant part of your kitchen. Here are some additional situations to consider when adding a kitchen island.
Adding a kitchen island to a small kitchen
The size of your kitchen island should be directly proportional to the dimensions and size of your room. An overly large island can make a kitchen space feel enclosed and take away from the functional free moving space within the area. If the island is too small, you may end up wondering why you went to the trouble of installing one in the first place. If you decide to add an island, ask yourself what is the purpose of a kitchen Island and what is the functionality both practically and socially that you want to achieve?
Adding a kitchen island to a small kitchen in particular should be done with careful thought and consideration. If the island will be used to make sandwiches or as a benchtop for serving dips at a social gathering a smaller area will be sufficient. In this small kitchen, a relatively compact island is fit for purpose, providing a tidy preparation area for making meals (and vanilla cakes). Although a larger and wider island may have fit, adding a kitchen island to a small kitchen, in this case, doesn't impede the traffic flow or overpower the area.
Adding a breakfast bar to an existing kitchen island
If thinking about a kitchen renovation or extension, you should consider adding a breakfast bar to an existing kitchen island. A hybrid kitchen island/breakfast bar combination creates a workspace for working on your laptop and table area for preparing and eating food. Breakfast bars are highly functional, providing additional bar stools for seating. With this ability, guests (if you are preparing a dinner) or family can sit down and talk to you while you prepare the meal.
There is a wide array of possibilities for adding a breakfast bar to an existing kitchen island including the merging a standalone breakfast bar with a kitchen island, or adding a kitchen island that is integrated with the breakfast bar as modelled in the picture above.
Adding a Kitchen Island – Some Final Thoughts
The kitchen area in a house is not only a place to prepare and eat food or conduct work, it is also a space for multiple family members to come and be together, socialise, integrate and form meaningful relationships with one another. Children watched by grandparents or parents may participate in small kitchen tasks, help and be actively involved in preparing recipes, and by that, spend time together and learn how to become sufficient and socially work well with others. The time during preparing meals and eating them is more and more often the prime time to discuss family activities and be together.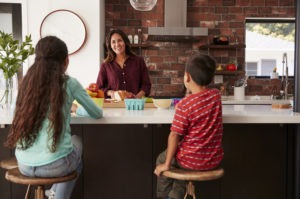 The kitchen is indeed a special area, by adding a Kitchen Island as the heart of the house, you create an epicentre of family life both practically with the preparation and serving of food and socially through interactions between family members. We recommend discussing installation options with professionals to match the best kitchen island solution to your kitchen needs.
If you are looking to design a well-functioning kitchen for your home, or are interested to discover what kitchen island options are available for your home we at Tural Building Services can help. Call Andrew on 0438 782 244 for kitchen renovations North Brisbane wide.
Related Posts