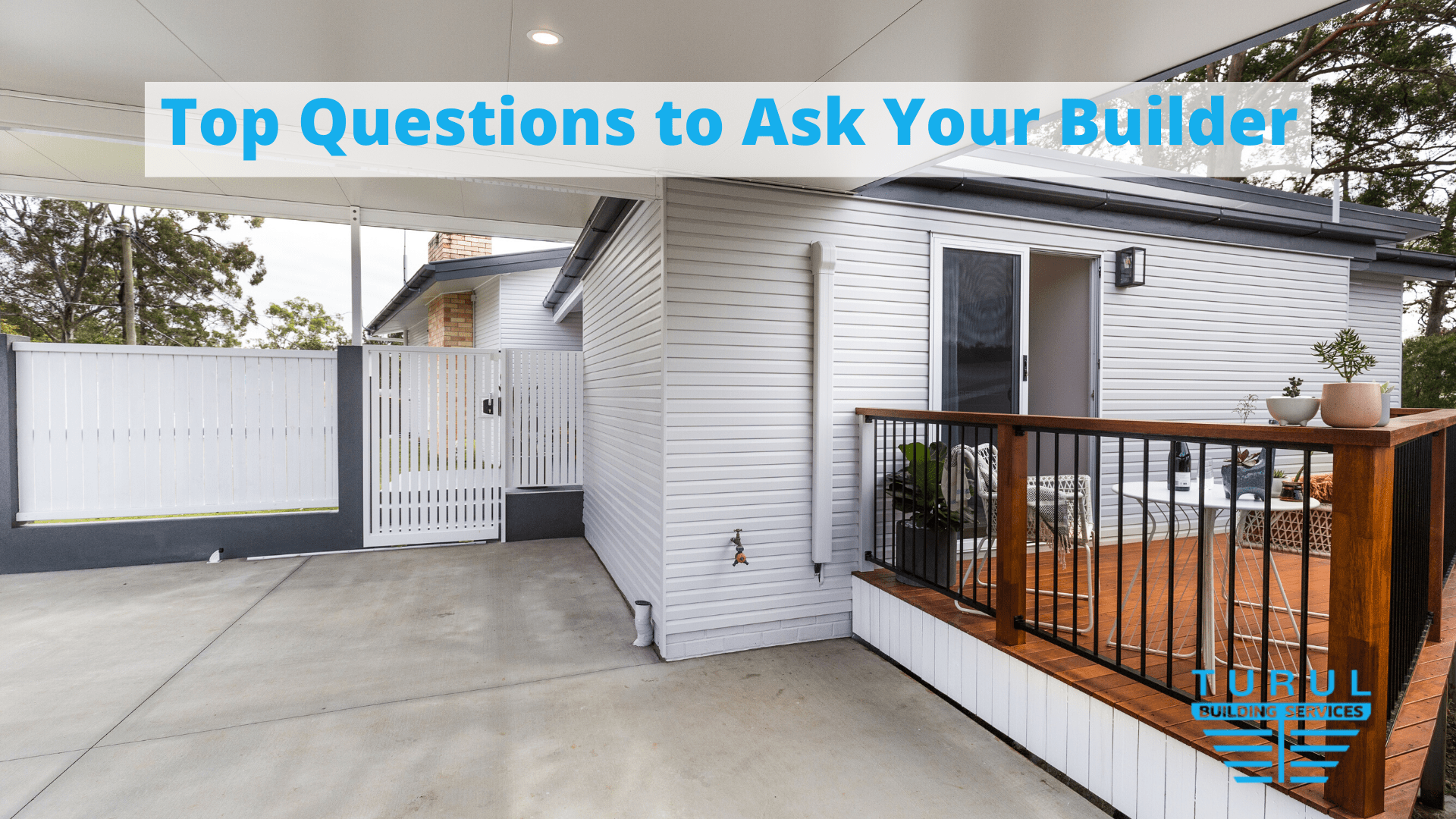 Top Questions to Ask Your Builder
Top Questions to Ask Your Home Builder
Building your own home is an exciting time in your life. You want to make sure you get everything as close to perfect as possible, and a huge part of making sure the finished product matches your dream is to know what questions to ask your builder. You want to make sure you're on the same page, and that they are as committed to your dream as you are.
While it would be nice if you could just intuit this information from a quick scan of their website, the fact is that some builders work differently from others. This doesn't mean you wouldn't end up with a great home, but the finished product might not match the vision in your mind. We have compiled some questions to ask your home builder, and these questions will help you to ensure your builders are on the same page as you and help you to move forward with confidence!
Do you have questions to ask your home builder? Are you looking for a builder you can trust with a commitment to high-quality workmanship, exceptional customer service, and working with you to shape the home of your dreams? Trust Turul North Brisbane Builders to get the job done on budget and on time. Call us today for a chat on 0438 782 244 about how we can help you build your dream home.
Top questions to ask your builder
When it comes to the key questions to ask your builder before signing contract papers or going further with your decisions, we have narrowed it down to the list of questions below.
Will I be involved in the design process throughout the build, or does my input end once I sign off on the plans?
You need to ask this question to ensure that you will be able to contribute to the home design and build process as the project takes shape. We like to ensure that our customers are 100% satisfied with the service we provide. We offer personalised service and work with you throughout the process of designing and crafting your dream home so that you are happy with the end result. To that end, you will have full involvement throughout the build and will be kept up to date and encouraged to contribute your ideas.
How many homes are you going to be building at the same time?
This is one of the many important questions to ask new home builder. By asking this you know how high on the priority list you are and know how much work is going to be competing for time and attention while your home is being constructed. We are boutique home builders who work in Brisbane and may have a couple of projects on the go at once. That said, we limit the number of homes we're building throughout the year to focus on your home. We always keep our customers in the loop and advise you about how many projects we are working on so that your expectations are managed throughout.
Will I be able to speak to the owner and registered builder of the company?
You will have full contact with Andrew, the business owner, and his team of friendly service people and tradespeople. Turul does work with subcontractors, but these are subcontractors that we are familiar with and have worked with before, so we trust the quality of their work and their behaviour on your building site.
Can I make changes during construction, and if so, what are the fees?
This is one of the important questions to ask new home builder, as designing and building your home is a fluid process that you want to be able to make changes to. At Turul, you are welcome to make adjustments as your build progresses but conditions will apply to what can be changed. The costs for any adjustments will be the cost of rectifying plus any builders' margins and GST payments. We won't charge you any additional fees beyond what the true cost is. We can clear up any of these types of questions in a chat with our team.
Do you have a cabinetmaker who is going to be part of the kitchen and bathroom design?
We can involve a cabinetmaker as part of the build to ensure you are satisfied with the end result – just let us know what you have in mind and we will work with whoever we need to so that we can ensure you get what you are after.
Can I supply some of my own items for the builder to install during construction?
If you have specific tiles, floor features or other items that you want to incorporate into your build just let us know and we will work with you to include these special items. Conditions and insurance may apply – but as with anything else just speak to our team to find out what is possible.
Can I see some previous examples of homes that have been built, and can I talk to previous clients about their experience?
When it comes to questions to ask new home builder, this is right up there. After all, you want to hear the truth straight from people who have dealt with the builder before. We love sharing past experiences with our future clients; it allows you to see how pleased previous customers have been with our work and gives you the peace of mind knowing you're in safe hands. Why not explore our gallery of past work and contact us to find out more about our service.
Once I enter my contract will there be any changes?
This is one of the most important questions to ask your builder before signing contract papers. We used fixed price contracts which are housing industry approved. Once you have signed up for a contract you will be assured that the price remains the same – except if you make modifications to the build during the construction phase or if you request changes.
Do you use provisional and prime cost items in the bill, and will these be used in my contract?
We draft our contracts looking at as much finality as we can, but we do include provisional sum allowances for works that can't be finalised at the time you sign the contract. We use prime costs where an item has not been chosen yet and put a prime cost allowance in for when you choose which material or item you want to use. All other costs are generally fixed, so you know what you are getting.
We hope you have enjoyed reading these questions to ask your builder before signing contract papers and hope that it helps you on the path to choosing your builder. Got some questions for us, your local North Brisbane Builders? Call us today for a chat on 0438 782 244 about how we can be part of your new home build or renovation.
Related Posts